Leading Manufacturer of Glass Pilot Plants & Turnkey Projects in India
INNOVATION
OUR CONTINUOUS
DEVELOPMENT ALWAYS
FUELLED OUR INVESTMENT IN
INNOVATION AND THE DESIRE
TO DESIGN THE BEST AND MOST
PERFECTLY COMPATIBLE
SCIENTIFIC RESEARCH FOR OUR
CUSTOMER PRODUCTS.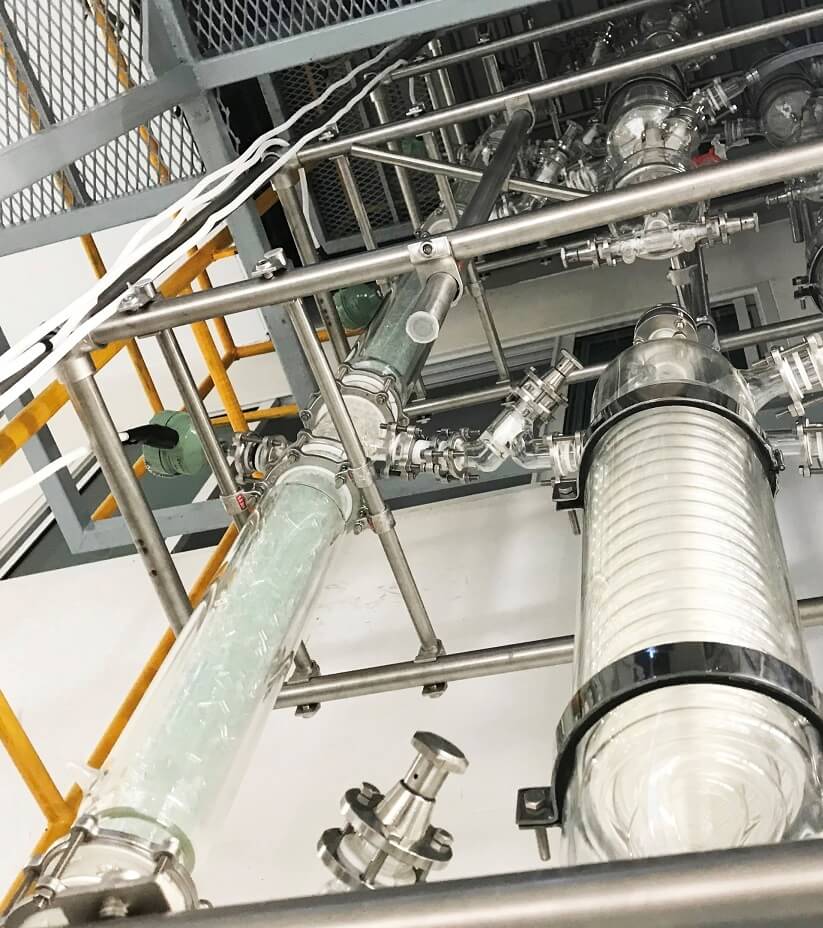 EXCLUSIVE APPROACH TO
PHARMACUTICAL & CHEMICALS
WE OFFERS FULL-SCALE
CHEMICAL cGMP PRODUCTION.
SPECIALIZED IN HAZARDOUS
REACTIONS. LOW-TEMPERATURE
AND HIGH-PRESSURE CHEMISTRY AS
WELL AS CONTINOUS PROCESSING.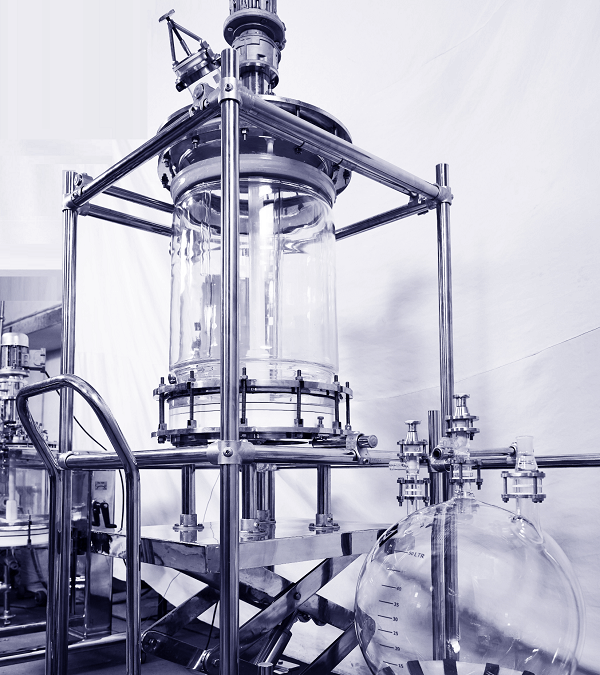 QUALITY IN EVERY ASPECT
EVERYTHING THAT ABLAZE
PRODUCES MUST PASS OUR
QUALITY CONTROL SYSTEM
BEFORE SHIPPED TO OUR
CUSTOMERS
What We Offer
Evaporation plant with varied combinations.

Distillation Plant Design

Process System design with various cultures

Pilot plant design

Extraction unit from different feed stock

Minimum effluent Generation with combination of technologies
Turnkey Services
Process Automation & Control

Engineering Services

Technical Audits

Capacity Enhancement & Optimization

Life extension services for all unit Operation Equipment's

Project Management & Procurement of critical equipment & off-sites
USPs of Ablaze
Fermentation

To build proximity with clients.

To expedite project development stage.

To assist client in conceptualization of project.

To formulate tender specifications to suit Client requirement.

All services under one roof… minimizing risk of involving third party
Complete reactor system auto-center frame. Economical overhead stirring system and Industrial connections.
Read More
One of Everything - Platform Cultivation
Glass Vessel for all types of Lab Reactors
Bench Top Model for High Pressure
& Normal Applications.
Read More
Agitated  Nutsche Filter Dryer (ANFD)
To achieve process and energy efficiency and thus improve productivity it is a combination of Filter and Dryer device in a single equipment.
Read More
HelloThin-film evaporators were produced by evaporation to purify sensitive materials from temperatures. The temperature-sensitive product in the mixture may be both the high and the low boiling part.
Read More
Speacialits in Glass Pilot Plants, Kilo Labs & Reactor Systems
Some of our products are Glass Reactor, Pilot Plant, High Pressure Reactor, Molecular Distillation, Short Path Distillation, Wiped Film Evaporator, Thin Film Evaporator, Rotary Film Evaporator, Glass Nutsche Filters, Glass Absorber Systems, Glass Shell and Tube Heat Exchanger, Dry HCL Gas Generator Plants, Bromine Recovery Plants, Nitric Acid Concentration Plant, Sulfuric Acid Concentration Plant, Sulfuric Acid Dilution Plant, Glass Mixer Settlers, Industrial Glassware, Sight Flow Indicators, Random Packing, Industrial Safety Valve, Easy Reactor Lifting System, Industrial Heating-Cooling System.
Exhibition Venue

Messe Frankfurt Hall 4.1,
Booth P 78 Frankfurt am
Main, Germany.
Looking for Best Manufacturer of Glass Pilot Plants & Turnkey Projects?